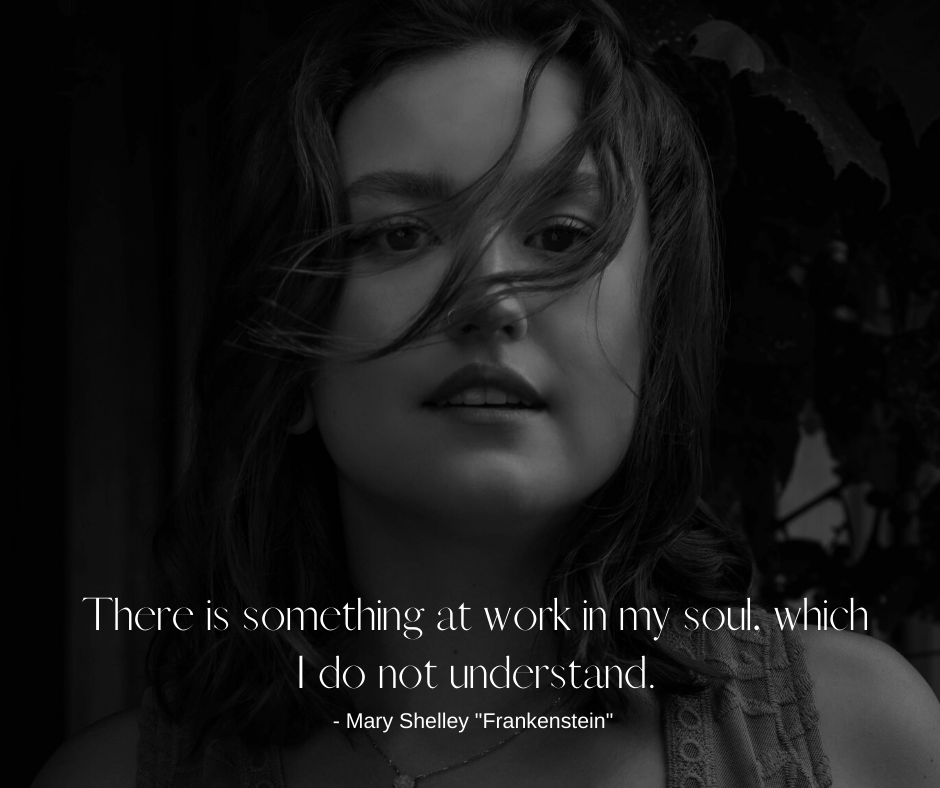 So my quotes of the week have not been weekly. Can we say "over-optimistic"?! I'm still not giving up.

Today is the spookiest day of the year, and yet there's a bit of magic in the air.

This past year has been an odd mix of struggle and re-awakening of the soul. I've had days where I've struggled to get out of bed and face all the "stuff" going on. And then there's days that I am completely overwhelmed with gratitude to be creating. I feel like the creation level has quadrupled. Maybe its because I'm creating for me and not for others and their vision. Maybe something has awoken in me because I'm finally listening to that inner voice. Whatever the reason…I'm extremely grateful.

With all that in mind…may your own witchy magic come alive today!

There is something at work in my soul, which I do not understand.

– Mary Shelley, "Frankenstein"