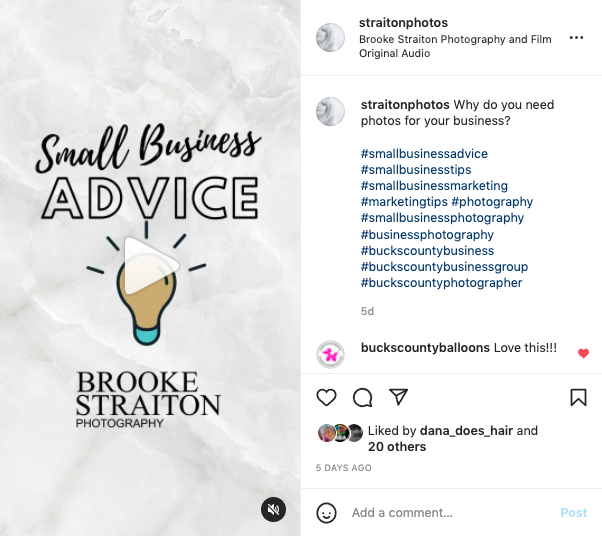 Reason #1 – People are inherently lazy… we don't read. If you are reading this…thank you!

Reason #2 – We live in a digital society – your customer is going to check you out before they call you (if they call you. Can they text you? Do we have to speak?)
Reason #3 – What you do is confusing to people who don't do it. What is a Public Adjuster? What exactly are they adjusting? Can you show me what you do? Reading is too hard.
Reason #4 – You're unique. Be unique. There's a ton of competition, but there's only one you. I want to meet you without actually meeting you. I want to feel your business by checking you out online. Maybe I should say everyone is a stalker.
Reason #5 – People like pretty pictures. You need pretty pictures. Ugly pictures don't work. I don't want to go to a restaurant that looks kind of dark and blurry. That dog groomer has a ton of pictures of happy dogs. I like her. I want my dog to be happy.
Show what you do… don't write it.