Yesterday was Labor Day. Typically I look forward to holidays. Forced relaxation. Time home with the family. I didn't even know if was a holiday. The days blend so much anymore. I rely on the dashboard of my car or phone screen to tell me the date and day of the week.
Today starts cyber school for us. Lincoln is in Kindergarten and David is starting 4th grade. This was not how I pictured it. It was supposed to be crying because my baby was headed off to big boy school. Instead, the planner in me is crying from a lack of knowledge on how this week/month will go. I'm trying to let go of what I cannot control. And apparently I need to let go of this entire school year and just go with the flow. Yuck.
In honor of letting go of these uncontrollable moments, here is the quote I would like to share with you…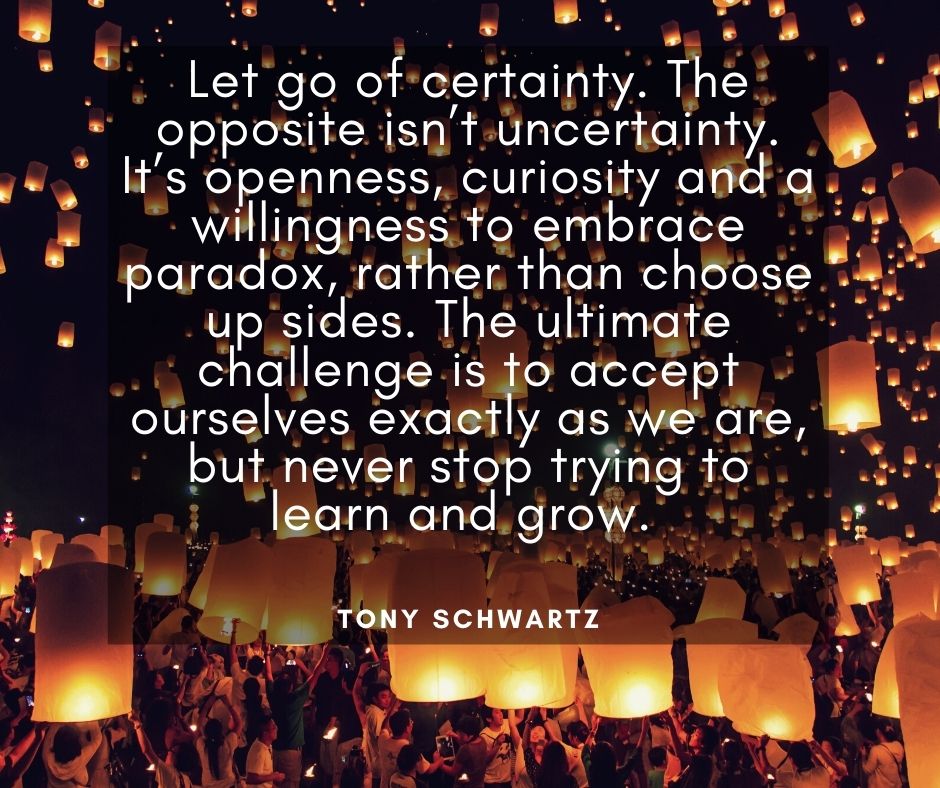 May we all survive the rest of 2020, and learn to let go when needed.
Tune in next week for a new quote!
Brooke